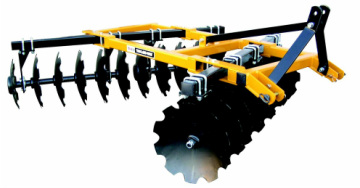 EQUIPMENT

1. New Equipment
Currently we can ship new units as export agents for various manufacturers including the following:
---
CORMIDI: A fine line of mini dumpers, mini loaders, skid loaders, telehandlers and aerial platforms operating on tracks. Ideal for tasks where spaces are reduced (Only Latin America)
TAYLOR- PITTSBURGH: A top quality USA product line. Rotary cutters, harrows, blades, attachments, etc. (excludes Puerto Rico)
HINIKER: A manufacturer of a high quality of line of forage harvesters, flail shredders, windrowers, cultivators, etc.
DAVE KOENIG ENTERPRISES: Offering line of exceptional quality in tillage equipment (subsoilers, rippers, scrapers, etc.)
SALSCO: Mini asphalt pavers, curbers, wood chippers, ground and golf course maintenance machinery.
RAMROD: Mini skid steers designed to run on tracks or wheels. A basic unit design performs many tasks by using a large variety of quick-change attachments. Areas served exclude Canada and Australia.
CAPELLO: A world leader in the manufacture of corn, forage and sunflower headers.
LMC: Manufacturers of top quality plows and forage rakes.
In addition we can supply other new equipment on a procurement basis including welding products, electric power generators, lighting towers grain dryers and many others.


2. Used Equipment
Over the years TRICOR PARTS has supplied used equipment to customers in Latin America, Europe, Russia and Africa. Whether you require agricultural, construction or other used machinery we would be pleased to provide a personalized solution for you.